Ethiopia Yirgacheffe Halo Berity G1 - Natural | Coffee Bean | Light-Medium Roast
Product Description
100% Arabica & No Artificial flavoring
Roast Level: Light-Medium Roast
Tasting Notes: Strawberry, Floral, Oolong Tea
Process Method: Natural
Variety: 74110
Region: Gedeb, Banko Tatatu
Grown in the well-known Yirgacheffe region of Ethiopia, this coffee comes from a collection of smallholder producers in the microregion of Halo Berity and is processed at the Nenke Washing Station.
Yirgacheffe, a sub-region within the Gedeo Zone in southern Ethiopia, is renowned for its high-quality washed coffees grown at elevations exceeding 2,000 meters. Despite its lush appearance, it is densely populated, with numerous villages cultivating "garden coffee."

Ethiopia has a single annual harvest typically in November and December, involving four passes, with the final one dedicated to natural coffee, and washed coffees undergo meticulous processing before being hand-sorted and dried on African beds, predominantly by women.
Brew Guide Video Here: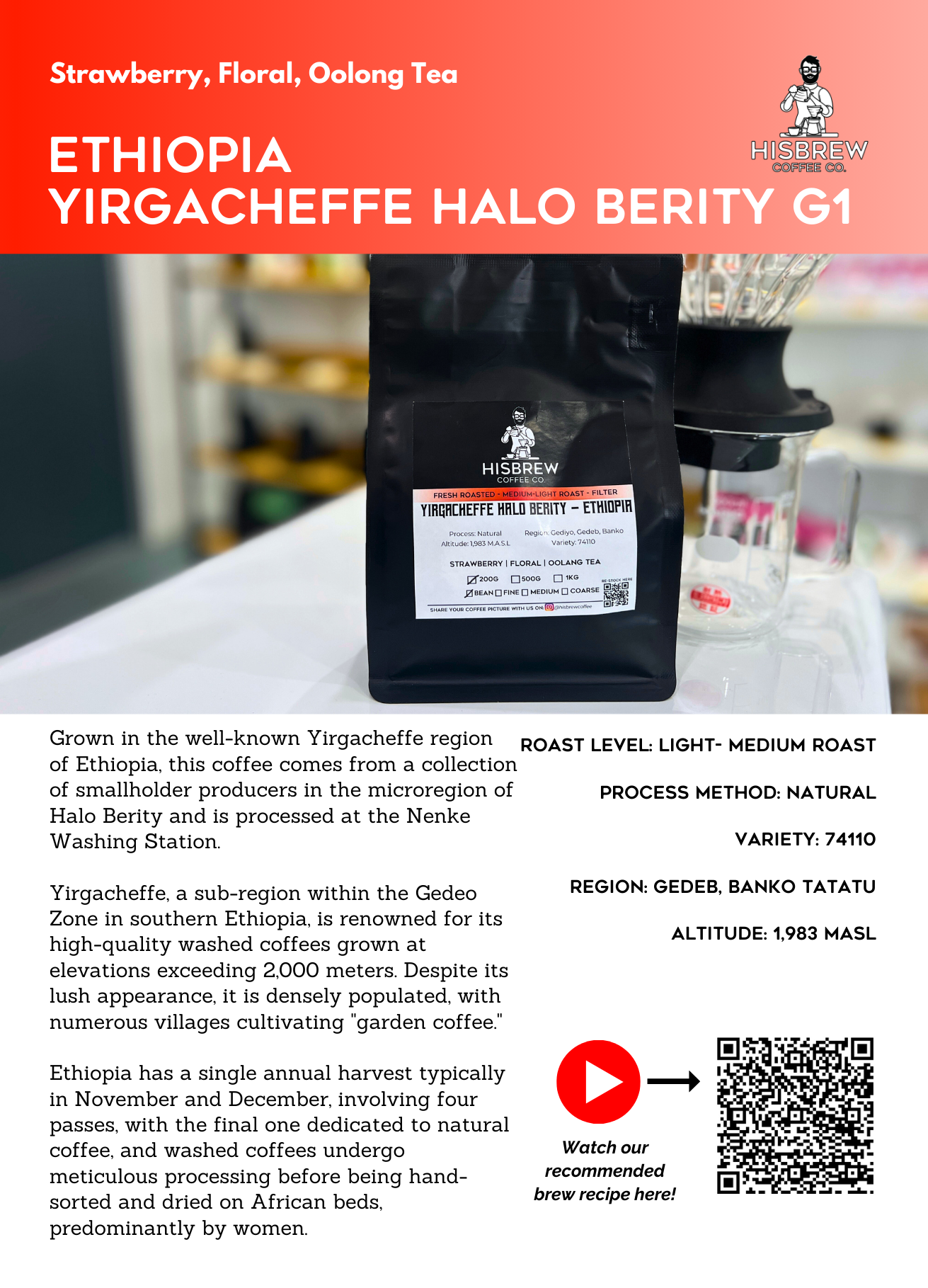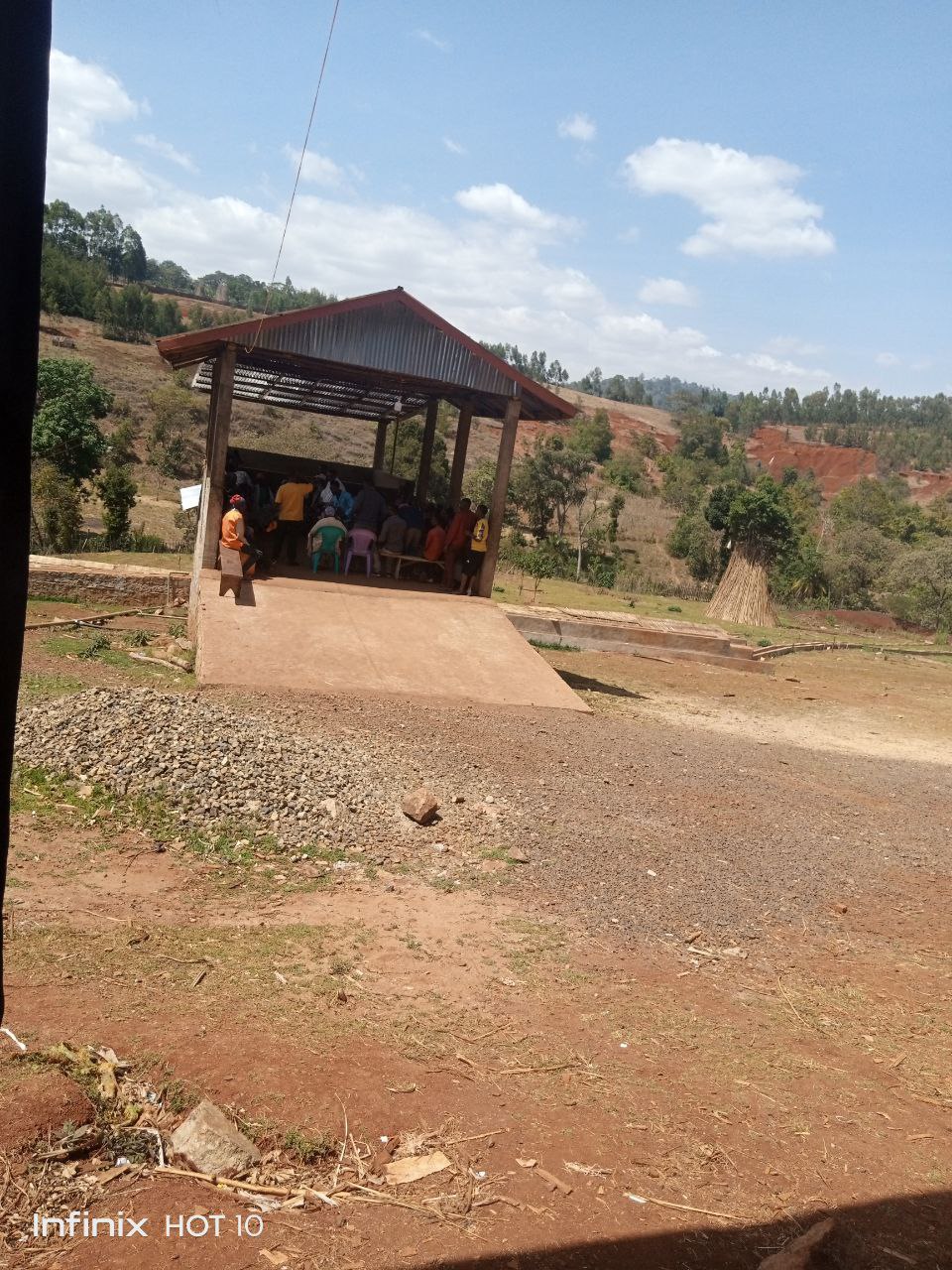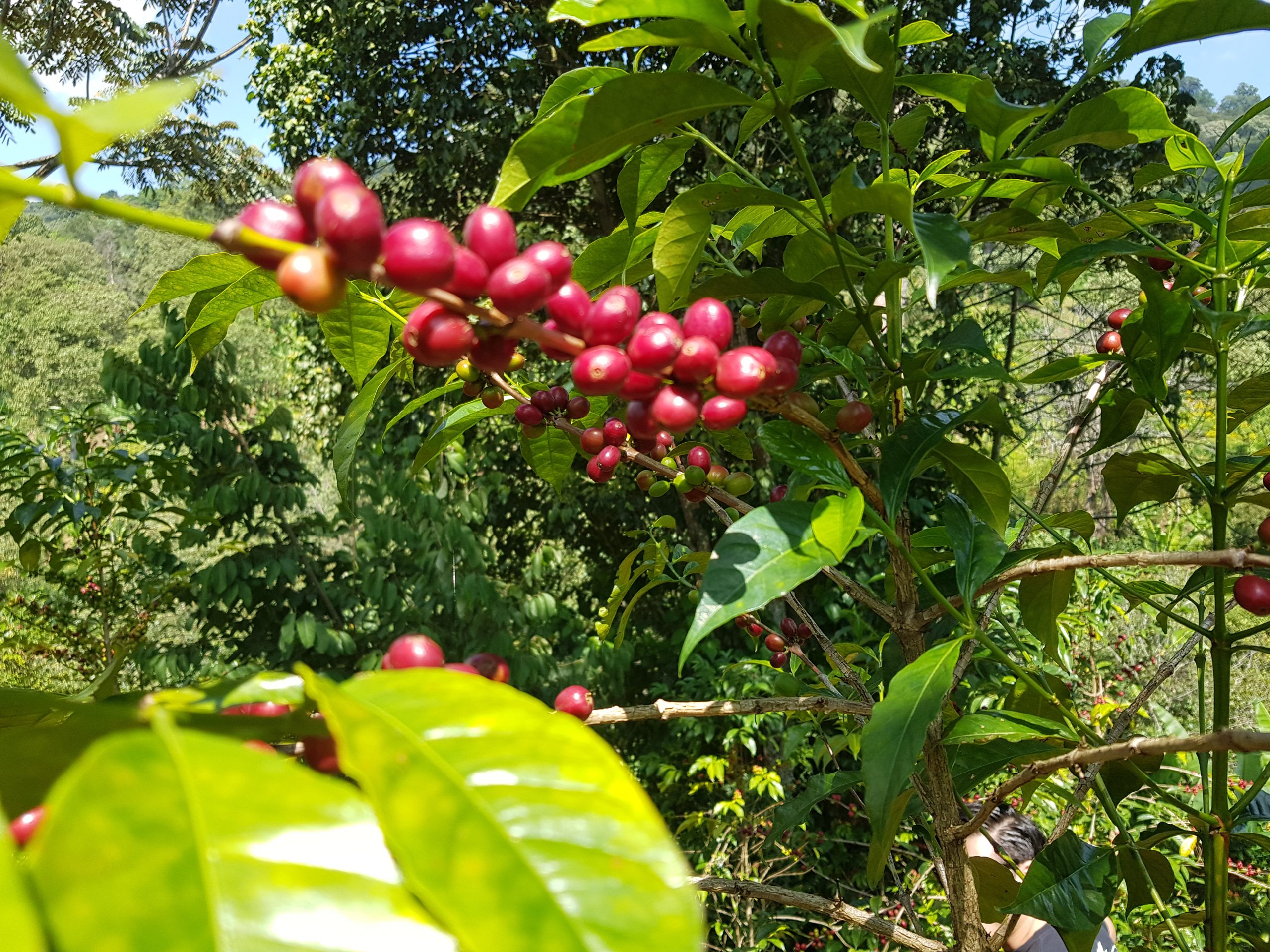 Grind Size
Ground (FINE): Moka pot
Ground (Medium): V60 Filter, Aeropress, Chemex, drip coffee
Ground (Coarse): French Press/Cold Brew
Are your beans fresh?
We roast our coffee,
- Daily
- Guaranteed to be shipped out to you within 14 days from the roast date
- Our customers are our pride and joy, and we value you, so let us know if you have any questions.


Worried about HALAL-certified?
Although we currently are not officially Halal-Certified, rest assured we do not add any product to our beans to make them un-halal. Our beans are all appropriately stored.