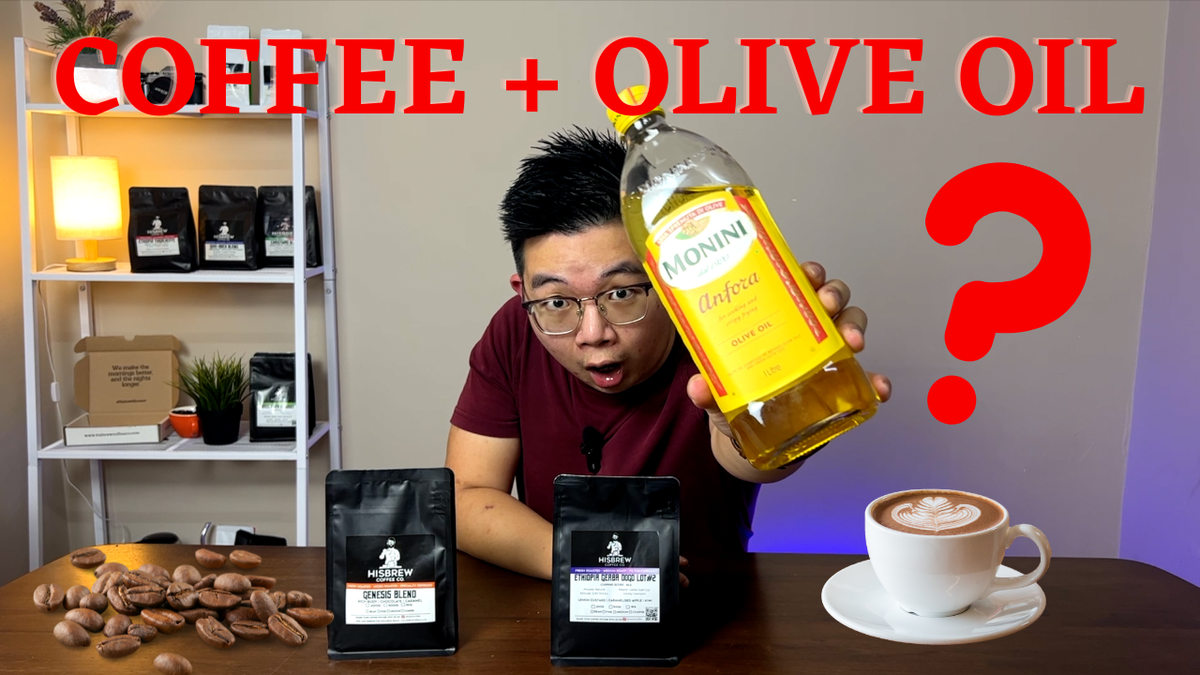 Coffee is one of the most popular beverages in the world, with millions of people starting their day with a cup of joe. However, there's a new trend in the coffee world that is taking the world by storm - olive oil with coffee. This may sound like an unusual combination, but there are several benefits to adding olive oil to your coffee, including improving the taste, providing health benefits, and providing a unique experience compared to ordinary coffee.
Improved Texture, but Sacrificed Flavor
Olive oil adds a rich texture to the coffee, which can make it taste creamier, but the ending notes of olive would taste weird for some. This is especially beneficial for people who don't like the taste of black coffee or are looking for an alternative to traditional creamers.
Health Benefits
Olive oil is known for its health benefits, and adding it to your coffee can provide several health benefits as well. For example, olive oil is high in healthy fats, which can help improve heart health, lower cholesterol levels, and reduce inflammation. Additionally, olive oil is rich in antioxidants, which can help protect your cells from damage caused by free radicals. By adding olive oil to your coffee, you can enjoy these health benefits while still getting your caffeine fix.
Unique Experience
Adding olive oil to your coffee can provide a unique experience compared to ordinary coffee. It's a great way to switch up your morning routine and try something new. Additionally, because olive oil is not a typical coffee ingredient, it can be a great conversation starter or a way to impress your friends with your coffee-making skills.
How to Make Olive Oil Coffee
Making olive oil coffee is easy. Here's a simple recipe to get you started:
Ingredients:
1 cup of brewed coffee
1 tablespoon of extra-virgin olive oil
Instructions:
Brew your coffee as you normally would.
Pour the coffee into a blender or a mug.
Add one tablespoon of extra-virgin olive oil to the coffee.
Blend the coffee and olive oil mixture until it is frothy and well combined.
Pour the mixture into a mug and enjoy!
Conclusion
We've tried comparing a normal cup of latte vs a cup of latte with olive oil. See our video below and come to your own conclusion on if you should add olive oil to your coffee or not. Enjoy experimenting!