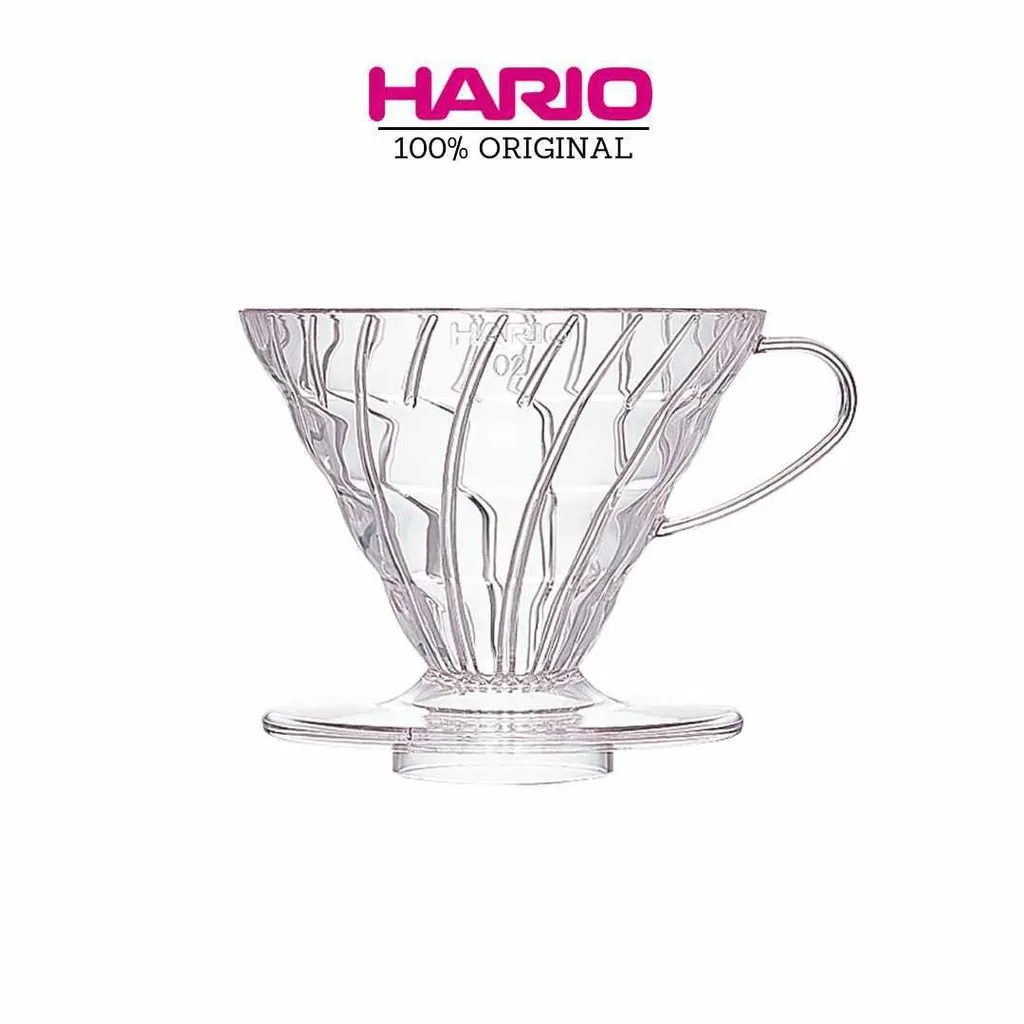 Hario | V60 Plastic Dripper
introducing Hario's V60, the ultimate coffee dripper renowned worldwide for its iconic design and unparalleled brewing capabilities.
Crafted with precision and innovation, the V60 conical dripper revolutionizes the art of coffee filtering and brewing, ensuring exceptional results every time.
Choose from three convenient sizes - 01, 02, and 03 - to cater to your brewing needs. The compact 01 model is ideal for indulging in a rich cup of coffee designed exclusively for one person. If you desire a slightly larger serving, the versatile 02 model allows you to brew just the right amount to satisfy your coffee cravings.
Experience the perfect balance between artistry and functionality with Hario's V60. Elevate your coffee ritual and savor the rich flavors and aromatic nuances that this remarkable dripper brings to your cup.